FAQ
PayPal : Multiple Currencies
Use your current PayPal account to make payments in: Canadian Dollars Euros British Pounds U.S. Dollars Yen Australian Dollars New Zealand Dollars Swiss Francs Hong Kong Dollars Singapore Dollars Swedish Kroner Danish Kroner Polish Zloty Norwegian Kroner Hungarian Forints Czech Koruny Israeli Shekels Mexican Pesos Pay for purchases in your selected currency Payment is automatically converted to your desired currency No need to hold a balance in another currency to send a payment
---
How do I use the files ?
The files are saved in Powerpoint-pps format. If you go over the title of an exercise with the mouse, a hand appears. Click on this hand to go to the wanted exercise. Use the buttons home- arrow up - arrow down – replay to navigate in the file. In order to start the animation click somewhere in the page. Sometimes you need to click again to activate an elaboration or a variation of the exercise. After having used the replay-button, click in the page again to restart the animation. For security reasons the files cannot be copied. If you do so, you can lose all the animations. Moreover the powerpoint presentations cannot be edited. To end the presentation click the Esc-button a few times. All files are compatible with PowerPoint 2002, 2003 or higher on Windows XP and Vista. Mac user need PowerPoint for Mac X or higher. If you would have questions, remarks or suggestions, you can contact us anytime at info@volleyconcept.eu.
---
Can I transfer an amount ?
You can transfer the money on the following account From Belgium: 750-6296751-57 International transactions: Bank : Axa Bank Europe IBAN: BE09750629675157 BIC-CODE: AXABBE22 to: VOLLEYCONCEPT.EU RECHTSTRAAT 6 9160 LOKEREN BELGIUM Please send an accompanying email with the correct order (numbers + language of the training sessions) to info@volleyconcept.eu. You then receive a login for the website within 4 working days.
---
I have paid with PayPal (Visa – MasterCard). How do I get the exercises ?
You receive an email confirmation of your purchase. You can download your files from our website. With your email address and your personal password you can download the ordered training sessions immediately. To download your ordered files, please login to the website: http://www.volleyconcept.eu/login Have fun with the purchased training sessions!
---
Can I pay with Western Union ?
Yes. Please contact us: info@volleyconcept.eu
---
Pay by credit card ?
At the homepage : log in Choose Practices Select All Add selected items to shopping cart Secure online payment Paypal-site : Don't have a PayPal account? Use your credit card or bank account (where available). Click : Continue Pay by credit card
---
Forgot your password?
You still have access to the training programmes you have purchased. You can request your password via info@volleyconcept.eu.
---
No reaction within 2 days ?
Please check your spam folder.
---
www.volleyconcept.eu/en : order all sessions and get 50 % off !
All sessions 50% off !
Order by the link :

https://www.paypal.me/Volleyconcept/70USD
or
https://www.paypal.me/Volleyconcept/60EUR
You will receive a confirmation mail within 24 hours.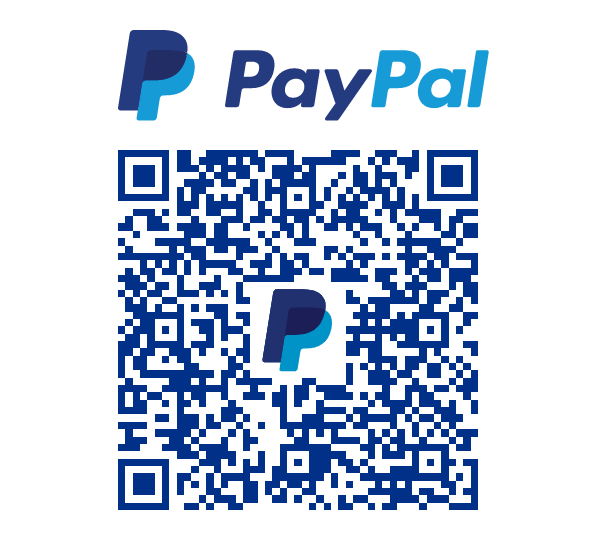 scan and enter the amount